About Infant and Toddlers Development:
How does your infant and toddler classroom impact brain development and affect the rest of a child's life? The brain is the only organ that changes its structure and function due to the environment and it doubles in size in the first year alone. So what does that mean for our infant and toddler rooms and how we arrange them to support healthy brain development? With 80% of the brain dedicated to sensory motor processing its imperative that we create classrooms that develop healthy sensory motor systems. With one in six children (Miller) impacted by sensory processing disorder, the first two years are the most important years for laying a foundation for life long learning. Discover what you can do to create classrooms for healthy happy babies and toddlers​ that will promote healthy physical development. Learn movement activities for those environments that are developmentally appropriate for infants and toddlers. Creating the environment and filling it with intentional movement experiences brings the best together for school readiness.
About the Presenter: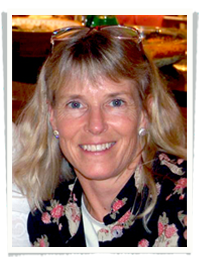 Christine founded Nurturing Pathways®, a creative dance program providing comprehensive development for babies to four years. Her work is endorsed by Seattle pediatrician, Dr. Naomi Katz, biologist and educator, Dr. Carla Hannaford and Vaughnetta J. Barton, Executive Director of the Foundation for Early Learning. Christine's message that movement is the gateway for learning reaches over 1000 people annually. She has been a featured speaker with National Association for the Education of Young Children, National Head Start Association and ZEROTOTHREE National Training Institute. Christine consulted with Creative Curriculum to create and write 50 Mighty Minutes for Infants, Toddlers and Twos and ZEROTOTHREE to develop the first national online degree course, Mentoring Infant and Toddler Teacher Project for Head Start. Christine is an Infant Developmental Movement Educator through Body-Mind Centering® and Certifies Instructors in her Nurturing Pathways program annually
About Nurturing Pathways, Inc: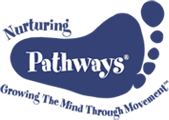 Nurturing Pathways® was founded in 2001. Initially founded to address the needs of infants in care giving environments the company expanded when the program was discovered by Pigeon Hearts in Tokyo, Japan. Their interest in Nurturing Pathways® led to developing the Certification Program launched in 2004. Training and certification by the founder occurs annually in Seattle, WA and continues to build a national and international group of instructors who teach the program at dance studios, community centers, health clubs, urban play spaces, day-cares, early intervention and parent education programs.

Nurturing Pathways® is now spreading the word with its creative dance program, Creative Play™ products, and workshops for educators that movement is a catalyst for organizing early cognitive, emotional, and physical development. Parents experience fun and pleasure dancing with their child and discover movement is the gateway for learning!
Movement is the gateway to learning during the first four years of life because sensorimotor and social development precedes language and logic skills. The Nurturing Pathways® Program is derived from scientific research on the brain-body connection.The Nurturing Pathways® curriculum targets age appropriate learning and growth encompassing cognitive, physical, sensory and social-emotional development as well as parent education.

​The Nurturing Pathways® curriculum is built upon the "Four Legs for Learning":
bonding and attachment
dance concepts
energy coordination patterns
sensory motor pathways
These pillars support healthy brain/body development in young children and the need to move to learn and play to grow.