Blue's Blog October 2020
#bluesblog
October 1, 2020 - pdf version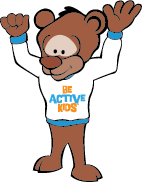 Hello everyone. Can you believe it is already October! Did you know it was Farm to Preschool Month? Do you know what that is? I've heard a lot of things that sound like that; Farm to Preschool, Farm to Early Care and Education, Farm to Childcare, Farm to School. What does all this mean?
This all pretty much means the same thing. These are different ways child care centers, preschools, and school connect to local foods farms to improving child nutrition, supporting local economies, and educating children about where they get the food they eat from.
In North Carolina, the Farm to preschool programs serve local produce, take farm field trips, hold cooking classes using local food, and create school gardens at schools and childcare facilities. It helps to enhance the health and education of young children through experiential learning and connect these children and their families with local food and local farms. If you are interested in getting started with the Farm to Preschool/Farm to Early Care and Education/ Farm to Child Care, contact your local Smart Start or Cooperative Extension. Also check out the NEW National Farm to School Network's Vision and Key Strategies to Advance Farm to Early Care and Education.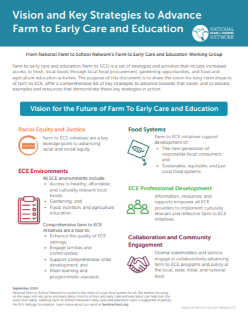 Here are a few simple ways to include Farm to Preschool ideas at you center:
Bring in local foods for snacks and meals
Start a school garden
Have taste test
Visit a farm
Have a famer visit
Blue and his friends like to celebrate National Farm to School Month by taking part in the North Carolina Crunch each year. This year, it may look a little different, but on Wednesday, October 21, 2020 at noon everyone is encouraged enjoy crunching into apples grown by local farmers to promote healthy eating and local agriculture. If you and your center would like to take part in the 2020 NC Crunch Day, visit the website and register today.
We reached out to our friend Lynn Pollicastro, from Wake County Partnership for Children, for ideas of how to incorporate NC Crunch Day into your lesson plans:
Read a book about apples
Try a new apple recipe
Taste test a variety of apples
Eat apples with friends
Play a game or do an activity about apples
Blue the Caring Cub