March 16, 2017 at 1:00pm EST
About Active Play Opportunities for Children with Special Needs:
Learn to lead physical activities that help young children with disabilities develop their movement skills while playing with typical peers. These inclusive developmentally appropriate and FUN activities require only inexpensive equipment and small spaces. General teaching strategies are shared for leading these physical activities in living rooms, backyards, and preschool classrooms. Ideas for modifying these activities to include children of varying ages and abilities are also presented.
About the Presenter: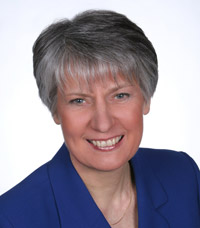 Diane H. Craft, Ph.D., Professor, is on the faculty of the Physical Education Department at State University of New York at Cortland where she teaches courses in elementary and adapted physical education. Since 1998 she has been promoting developmentally appropriate, inclusive physical activities for toddlers and preschoolers with and without disabilities. Toward that end, she has given well over 175 highly acclaimed presentations, workshops and keynotes on physical activities for young children to audiences across the nation. She has also co-authored four books on preschool physical activities including Active Play: Fun Physical Activities for Young Children. Craft is a past-president of the National Consortium of Physical Education for Individuals with Disabilities. In 2005, she was recognized as the National Professional of the Year in Adapted Physical Education. A former elementary and high school physical education teacher, Dr. Craft is a committed advocate of inclusion. Craft is currently consulting with the Centers for Disease Control and Prevention as the subject matter expert on Physical Activity in Early Care and Education.
About Active Play Books:
The young children in your care need encouragement to explore and experiment with movement in safe and fun ways. The physical activities in Active Play! Fun Physical Activities for Young Children are safe, easy to lead, and fun for the children. Most activities can be set up quickly and need little equipment. The DVD accompanying the book shows just how easy it is for child care providers to give young children the developmentally appropriate movement activities they need. Over 13,000 copies of Dr. Craft's book/DVD set Active Play! Fun Physical Activities for Young Children are being used by organizations including CACFP, WIC, Head Start Body Start, Nemours National Office of Policy & Prevention, Head Start/Early Head Start, school districts and hundreds of local child care resource agencies.